MEMBER

TCFA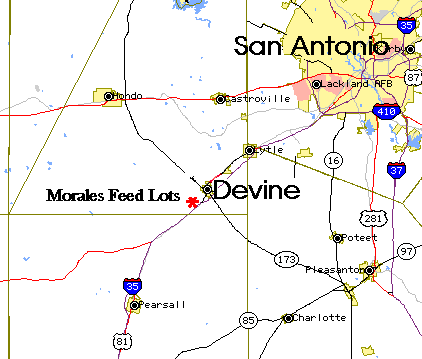 Morales Feedlots Inc. is located
2 miles south of Devine Texas
on Interstate 35.
---
Call or Click Here



to Send E-Mail
ernie@moralesfeedlot.com
---

Morales Feed Lots, Inc.
P.O. Box 487
Devine, TX 78016


---
Copyright 1997, Wallace Kelly; Seatrout Web Publishing.
The Site contains material which is protected by international copyright and trademark laws. No material may be copied, reproduced, republished, uploaded, posted, transmitted, or distributed in any way or decompiled, reverse engineered or disassembled, except that you may download one copy of the Materials on any single computer for your personal, non-commercial home use only, provided you keep intact all copyright and other proprietary notices. Modification of the Materials or use of the Materials for any other purpose is a violation of copyright, trademark and other proprietary rights. The use of any such Materials on any other Web site or networked computer environment is prohibited without express written consent.